About Us
United Mediation Services, Inc.
A Mediation Firm that specializes in Commercial Collections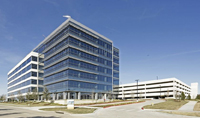 UMS is a professional Commercial Collection Agency that knows that to be successful we have to be passionate on accounts receivables, excellence and the quickness at which we generate results. We have a passion for our clients!
Our people are Certified Debt Mediators. We excel in what we do and the services we provide. We celebrate the excellence of our professionals and treat each as a respected member of our winning team. No company can match our dedication and speed in which we service our clients. No one!
No Collection Agencies are the same
Our clients know that we are a DIFFERENT kind of Collection Agency that is trustworthy and responsive; and every one of our clients are treated as a valued member of our team. In addition, we have more than 70 years of cumulative experience and use an entirely different approach to collections.
In fact, as a Collection Agency, we actually help our clients learn how to avoid collections problems by teaching them where they are making the biggest mistakes.
A Collection Agency, that Collects Money on your behalf...
There are many Collection Agencies but we are efficient, fast, and effective and we are absolutely in the top of our field. We use a customized approach based on all the factors specific to the account you give us. In addition, our model has been recognized by national companies for years.
What does United Mediation Services offer me?
It is simple. To get started - you can either call us at 972-447-8332 or email us at info@unitedmediationservices.com and we will talk to you about your accounts that owe you money.
We'll be honest with you - we'll tell you which accounts are worth pursuing, which ones we think you can handle on your own, and which accounts need to be collected by a third party collection agency such as UMS.
Go ahead and Click Here To Get A Free Quote or call us 972-447-8332 and get started today!